With customized technical training programs, EPS offers both companies and individuals a strong foundation for beginner through advanced levels in subjects such as rigging, safety standards, and more. Our expert team of instructors provides educational classes at our fully equipped training center, and we can travel to your venue for corporate training workshops.
Solutions for Your Corporation or Organization
Customized Training
---
Hosted at your facility, our customized group training workshops offer your technicians a personalized approach using systems and equipment that they are familiar with. From beginning courses that offer an introduction for new employees, to advanced courses that provide recertification credits for professionals, all of our training materials can be delivered to meet your needs. If you have plans to upgrade your facility, make sure you are planning to upgrade the knowledge base of your technical team.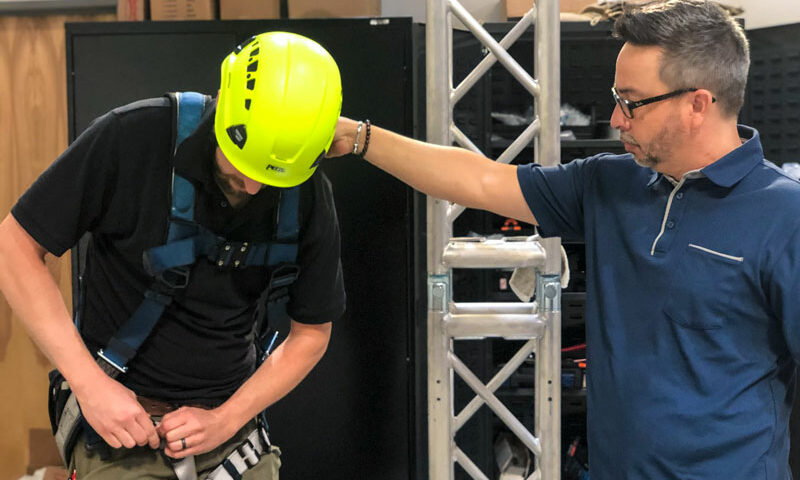 Classes for Every Situation
---
We have decades of experience delivering a multitude of curricula, all of which can be tailored to fit the needs of your workforce, venue, or organization. Our clients have relied on us to educate their employees in areas such as:
Basic Rope Access Techniques
Site Safety
Rescue Planning
Autocad for Riggers
Crane and Lull Rigging
Basic Automation
Production Management
Show Operations
Cable and Terminations
Rope and Splicing
Rigging Inspection
Technical Theatre for Educators
LEARN HOW WE CAN TRAIN YOUR TEAM